DIY: Bamboo Vases in 8 Easy Steps
All winter we marveled at the hardy bamboo tree – we learned that bamboo is an evergreen and therefore was one of the few things in the backyard that was green in the dead of winter. But we also learned that it is a very aggressive plant species! We were getting worried that it would crowd out our other trees in the area. So this project served two purposes: (1) "weeding" out some of the bamboo and (2) adding an organic element to the interior of our house that we were looking for.
This project took us about 1 hour and was 100% free! Our friend donated the over-sized metal vases (from a film shoot, they are originally from West Elm) — thanks Alyssa! – so this was truly a completely free DIY project!
First, we planned to put 7 bamboo shoots in each of our vases. I read in a flower arranging book that an odd number of plants looks more natural, so 7 seemed like the right number. Now it was time to select and cut. The bamboo was getting aggressive and crowding some of our trees in the back, so it was easy to pick which ones we wanted to remove.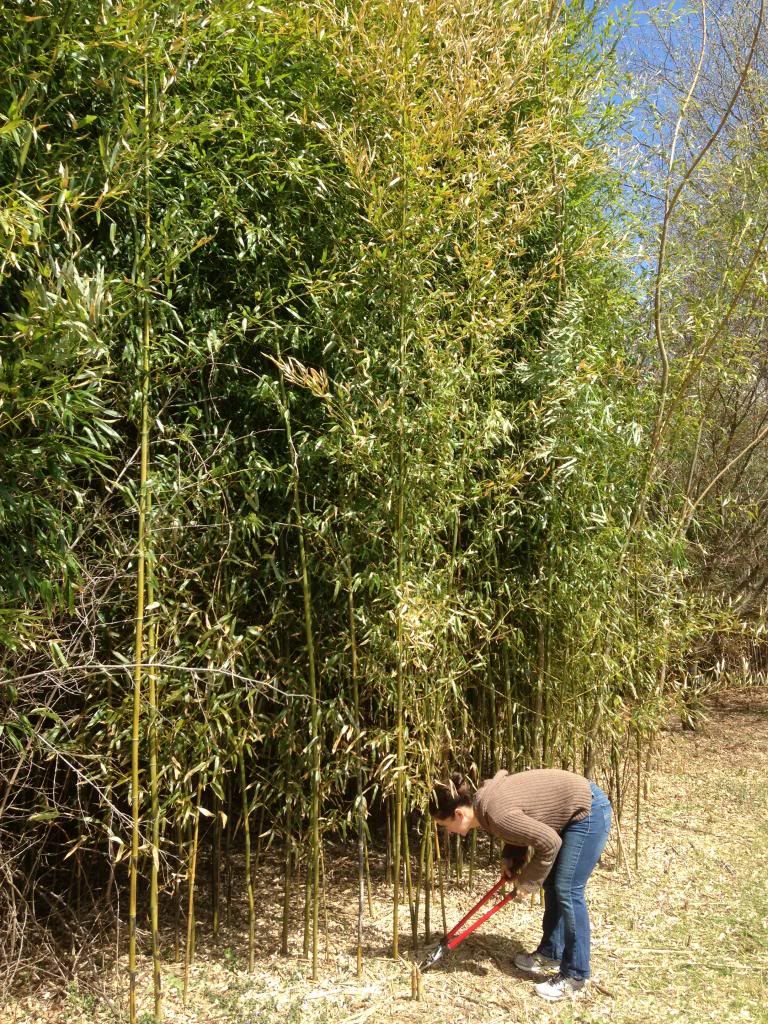 Once we selected the area to thin out, we grabbed our handy clippers and cut at the base of the bamboo shoots.
After we cut, we carried the shoots over to an open area one by one.
Using the smaller pruning shears we cut off the leafy branches at the stalk, being sure to cut the nodes off so it was a smooth surface. A few clips may be necessary to cut them completely off.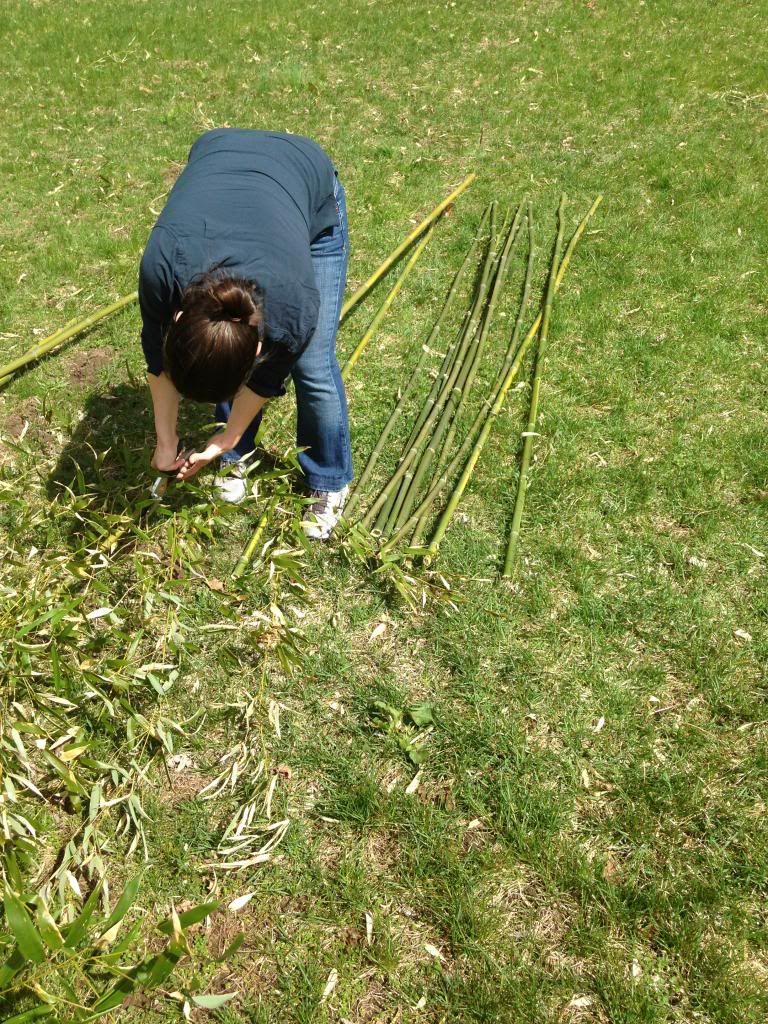 We estimated the desired length of the bamboo to be approximately 6 feet (we have low ceilings) and used the larger clippers to cut them to this size. It doesn't have to be perfect – in fact having some of slightly varying lengths and widths looks more natural in the final product.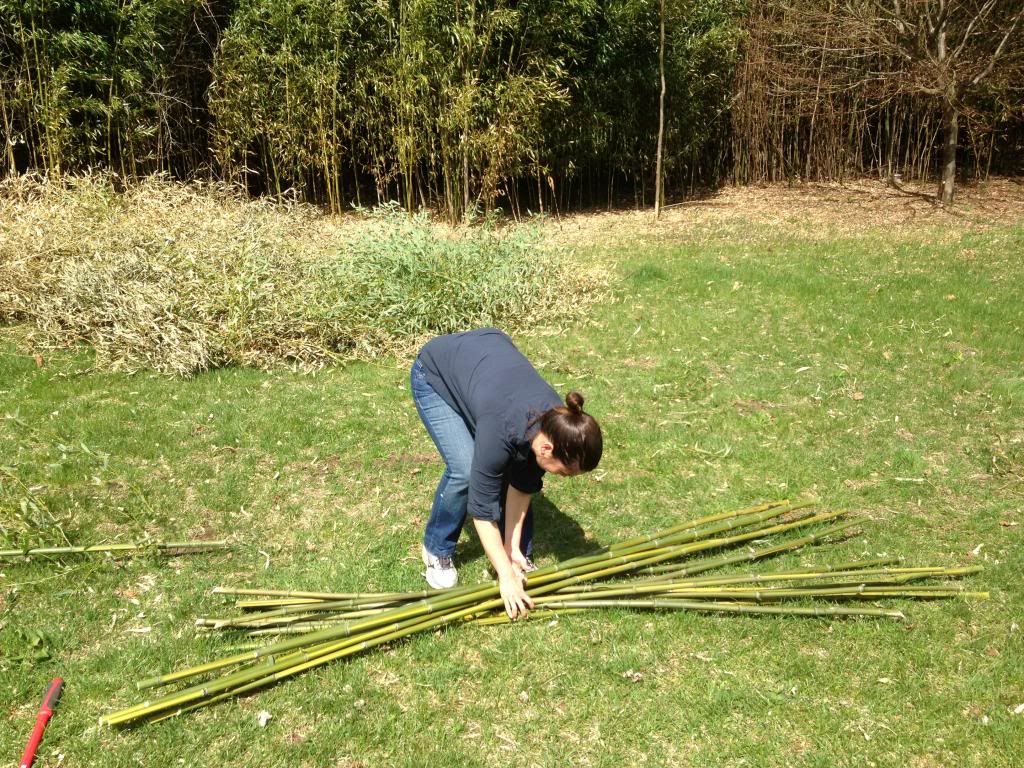 Now we're ready to bundle them together and carry them to the house. As I was walking, I was thinking of people I'd seen carrying bamboo in South America where they use this material to build their homes. It is an incredibly versatile plant.
To give the full effect of the transformation, here is the before photo: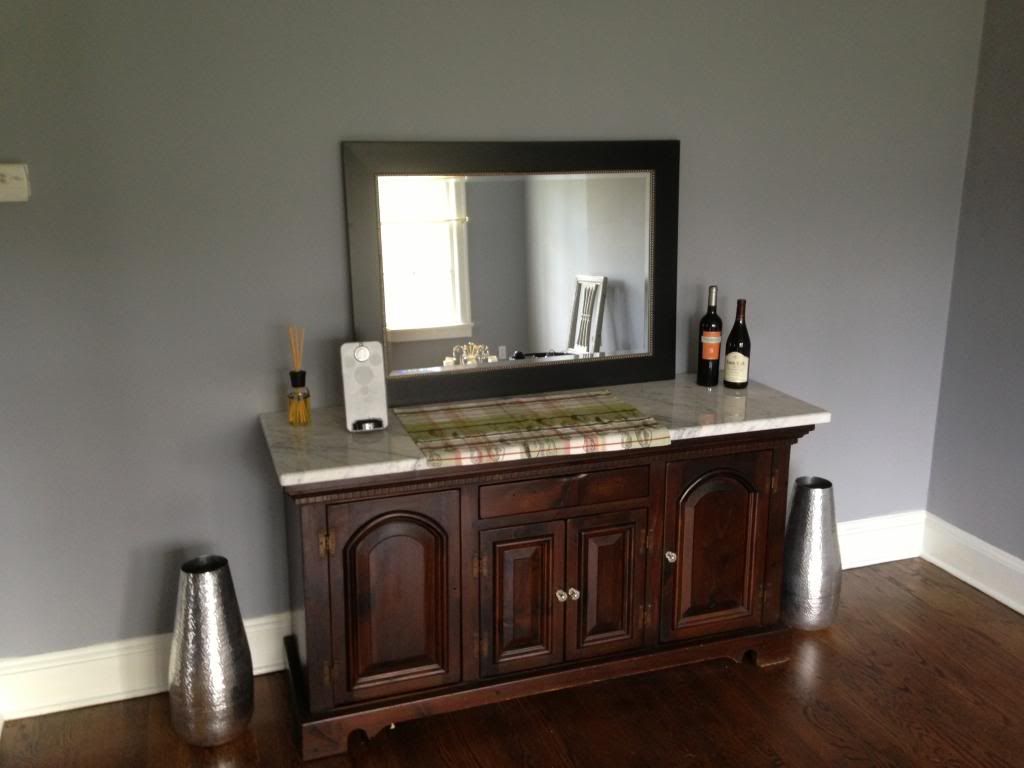 And here is the after!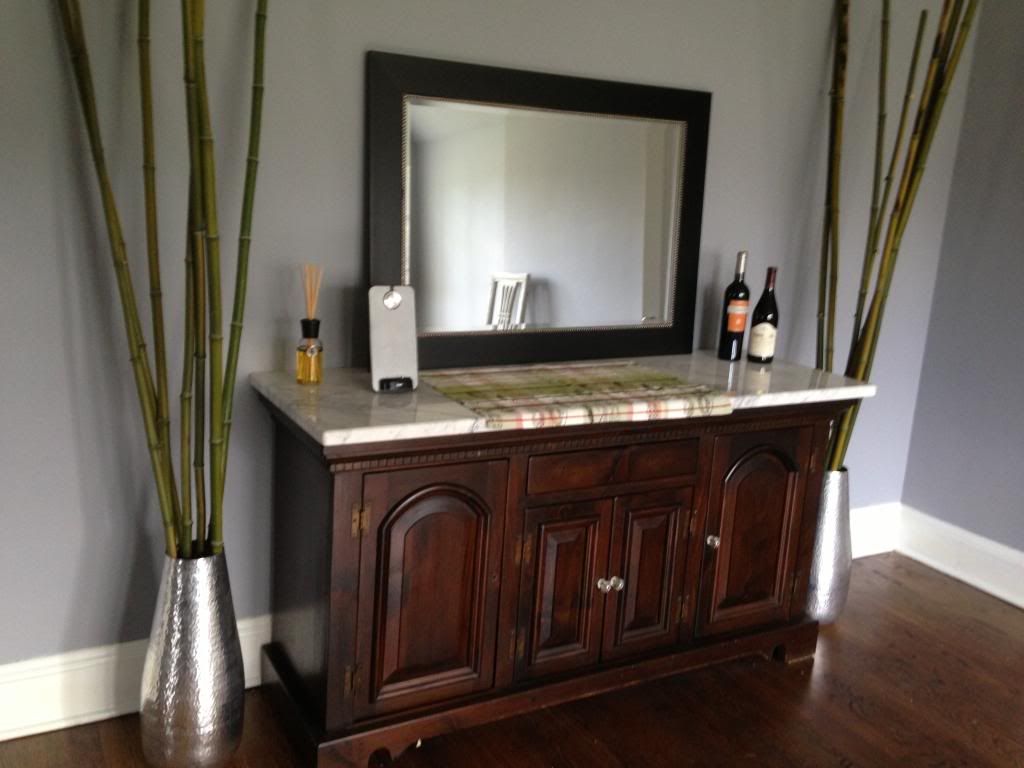 When you put them in the vase, be sure not to nick your ceilings or walls – it's like wielding a long curtain rod and easy to accidentally hit something!
We hope this inspires you to do something similar to weed out that bamboo and create a zen-like feature for your house. It would look just as good in a bedroom as it does as bookends for our little bar nook. Good luck!